Critical Mass
Secret Places (4)
This is a very clever secret. It's in a corner of the red room which explodes and collapses. The hidden door opens after a somewhat lengthy period of time... or at least it seems lengthy when you're dodging explosions and trying to survive. If you can afford to lose approximately 50 health, curl into the fetal position and hide in the corner as demonstrated in the image. The hidden door will open only moments before the ceiling completely collapses. If you'd prefer to keep your health, wait in the bright area by the Enforcer and watch the corner of the red room. Just as it's about to open make a dash for it. Inside this secret you'll find Homer Simpson's work station (sector 7-G).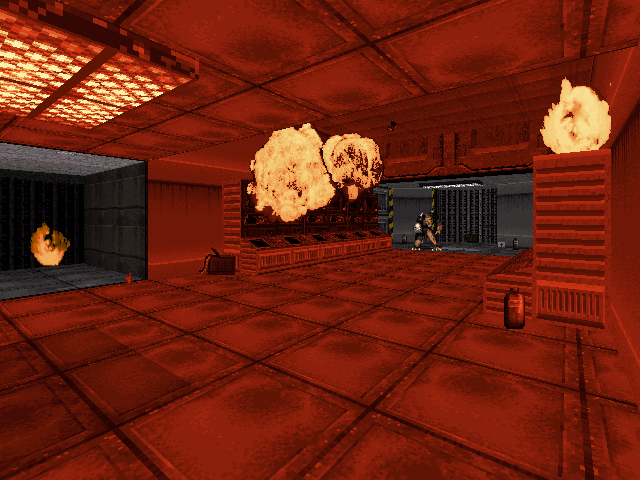 This is the room next to the trash compactor trap. Press on the computer to open a hidden door.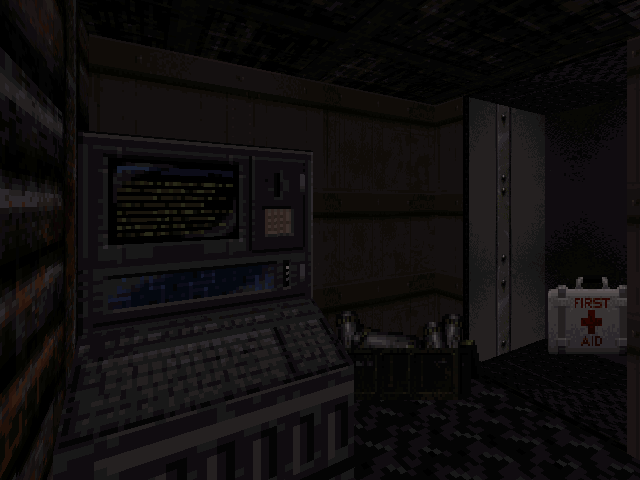 This is in the radioactive core of the facility (with the enormous cylinders). There are a few explosive canisters next to one of the walls. Blow them up to reveal a secret area.
Use a jetpack to fly to the top of the radioactive core. There will be a secret area containing a shrinker.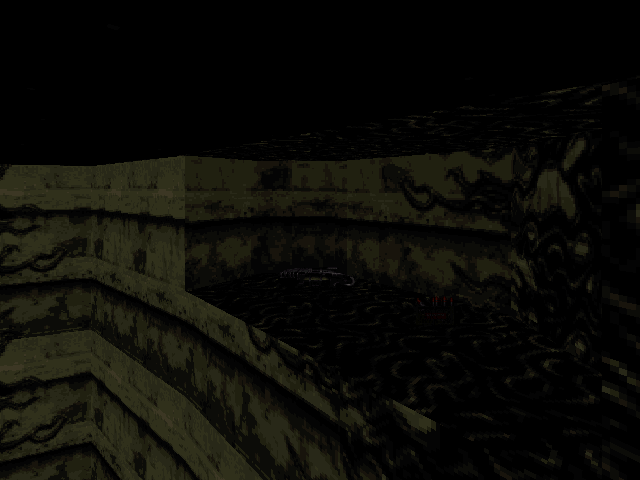 Secret Combinations
These combination switches are found in the room just beyond the sliding gate, and just before the blue access switch. The correct combination unlocks a shutter compartment containing the blue access card (how convenient!).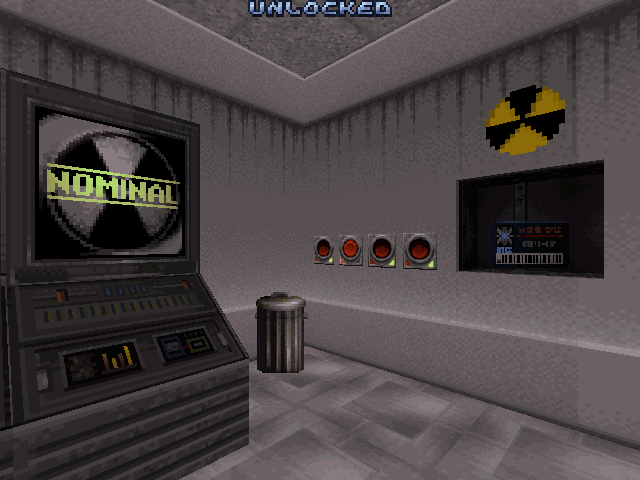 These "Emergency Override" combination switches are submerged in the reactor coolant. Activate all three to trigger a meltdown and release the yellow access card hidden within one of the reactor turbines.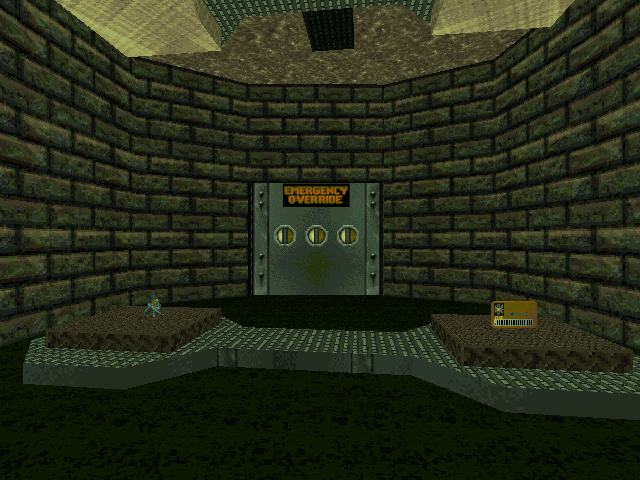 Return to top