Going Postal
Secret Places (4)
Press the mechanism on the side of the firetruck (left side of image) to open one of the building's windows. The window is directly behind the firetruck.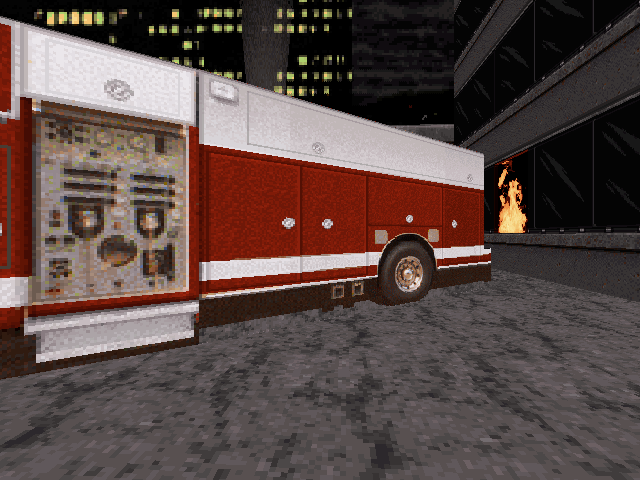 There's a "Wanted" poster with the infamous mugshot sketch of the Unabomber near the mail slots. This poster is actually a hidden door.
This is in the washroom. The second locker from the left has a hidden door inside it. This leads to a secret 'anti-canine' room. This joke went right over my head. Since there are virtually no people around in this game, I immediately assumed this room was built by the aliens, so I concluded that it was an alien shrine of hatred for "man's best friend". I forgot about the age-old rivalry between mail deliverers and dogs.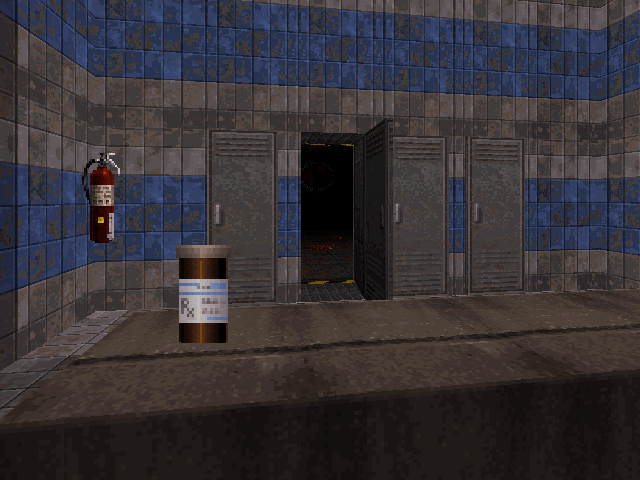 This one is somewhat difficult to find. It's in the room where the mail conveyor belt begins. The secret place is on the right side of the image. You have to duck and move into the slightly darker part of the column. I included the security screen in the snapshot (left) to make the area easier to locate.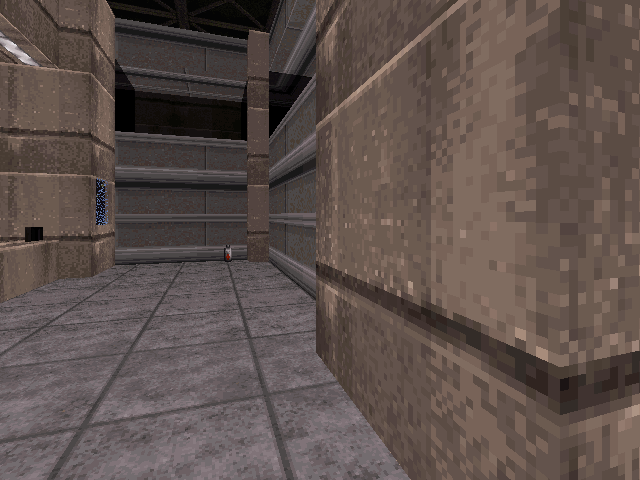 Return to top