L.A. Rumble
Secret Places (3)
Just outside of the beginning tunnel is a crack in the wall. Blow it up to find a large secret place.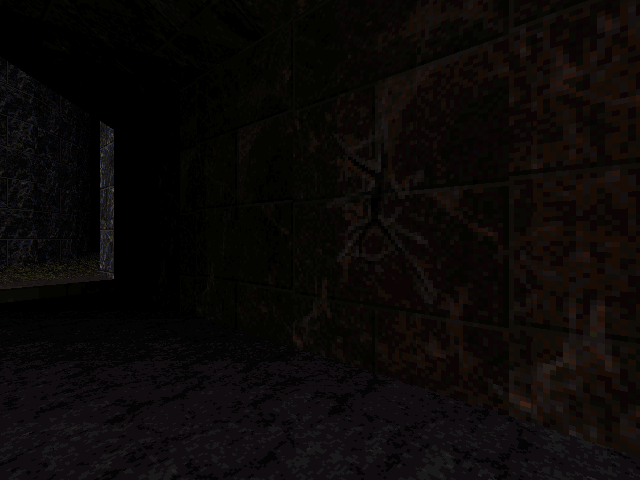 In the room with the blue access card (next to the room with the secret (nightvision) message "Under the knife"), duck and press on the leftmost cupboard (under the knife, coincidentally).
The last secret is behind the framed picture near the red access card. It must be activated by a touchplate first, which is pretty hard to accidentally bypass. If it won't open, step on the shaded brown carpet, then you can open the picture at will by pressing on it.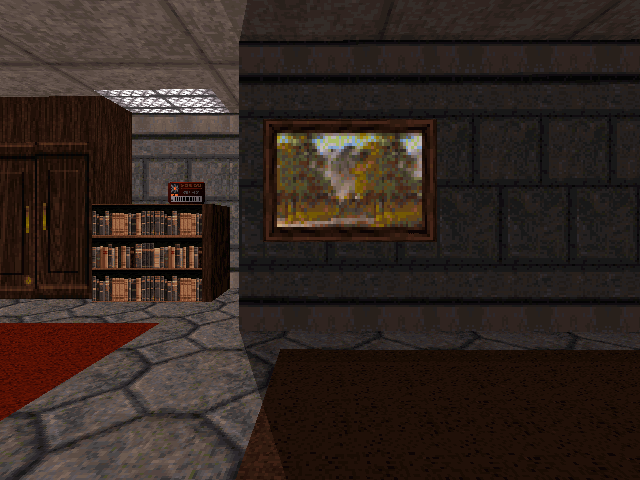 Secret Messages
"Under the knife": On a dark wall in the room just prior to the room with the blue access card (nightvision goggles required). This message refers to the secret in the blue access card room, as described in the secret place listing above. "Under the knife" is also a slang term for surgery which apparently took place in that room. "You're not supposed to be here... either - Levelord": Outside of the nuke button area, floating above a group of ventilation fans (requires DNCLIP).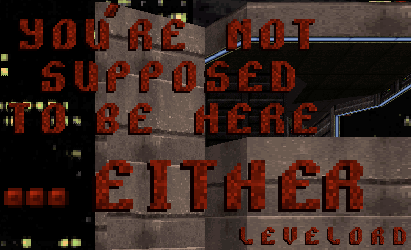 Return to top