Flood Zone
Secret Places (5)
When you fall down the waterfall at the beginning, submerge and follow the rightmost wall until you come across the seaweed shown in the image. Blow up the seaweed to trigger a crack in the wall and reveal a hidden area. Go into the hidden area and surface to find the actual secret place.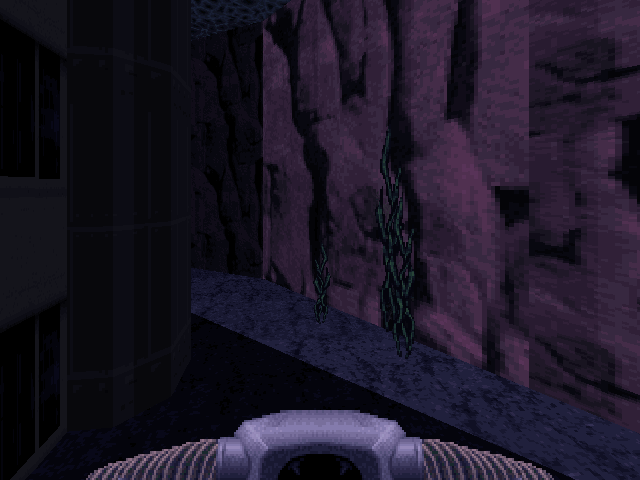 Jump into the misaligned wall next to the blue access card.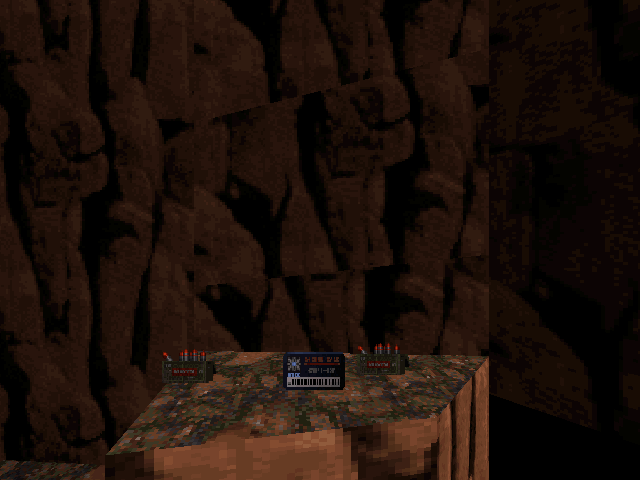 Follow the stairs up to the roof of the yellow access card building. Once on the roof, turn right and jump onto the slanted rock. There's a bright patch on the wall at the back of the crevice. Open it to find a jetpack.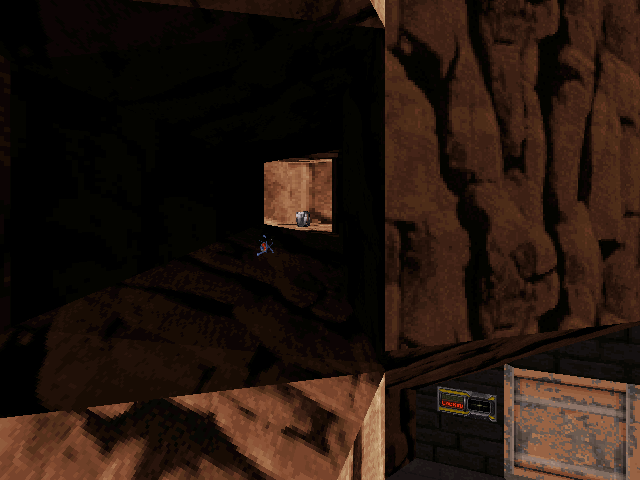 One of the "Alley Cat Lounge" windows is operable. It's tucked away on the far right side of the building in a crevice.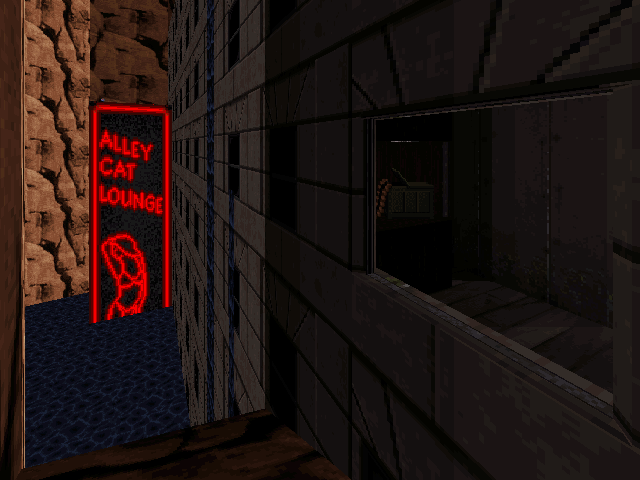 Press the "Hard Hat Area" sign to open a secret place within the crates.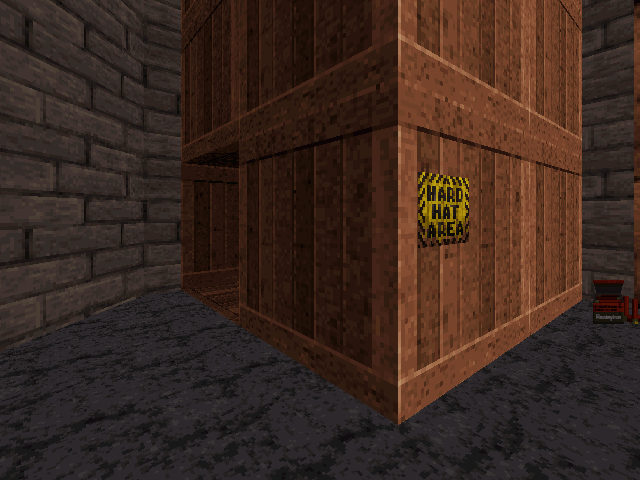 Secret Messages
"The crack below": Found in a hidden cavern (nightvision goggles required). To open the cavern, first go to the top of the yellow access card building, then jump on top of the ventilation fans. This message refers to the crack behind the seaweed underwater, as described in the secret place listing above. "Annal Ooothric": Hidden in a tiny dark corner on top of the slime-infested building (nightvision goggles required). Quote from Levelord - "...not sure of the spelling, but that is a tribute to the movie Excalibur. I believe it's Gaelic for dragon's breath and was a tie-in to the steam being emitted at the message." Return to top