Bank Roll
Secret Places (5)
This secret is up in the office building. When you activate the switch to get the blue access card, you're also opening a secret place: The framed picture nearby will open to reveal a devastator. You can't see the secret place in this image, just the switch to open it. The framed picture is on the wall just outside the office cubicle.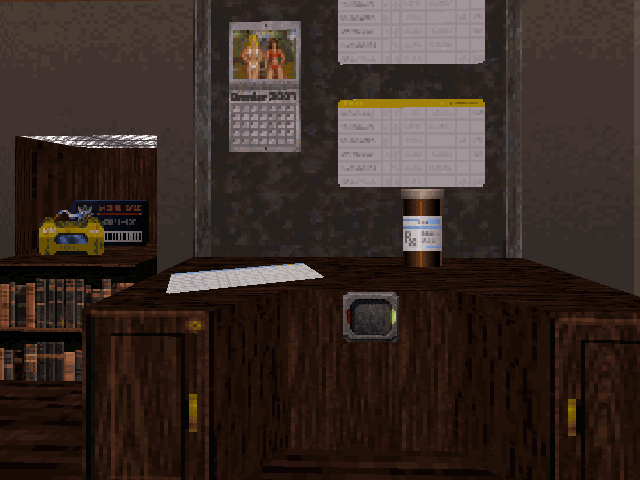 The ATM machines are actually doors to a secret place.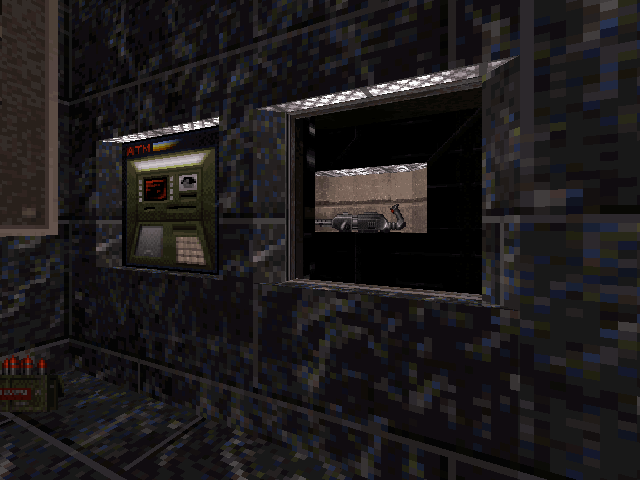 Upon entering the bank, turn right and shoot the orange switch near the ceiling. Turn around and you'll see a hidden area where the telephones used to be.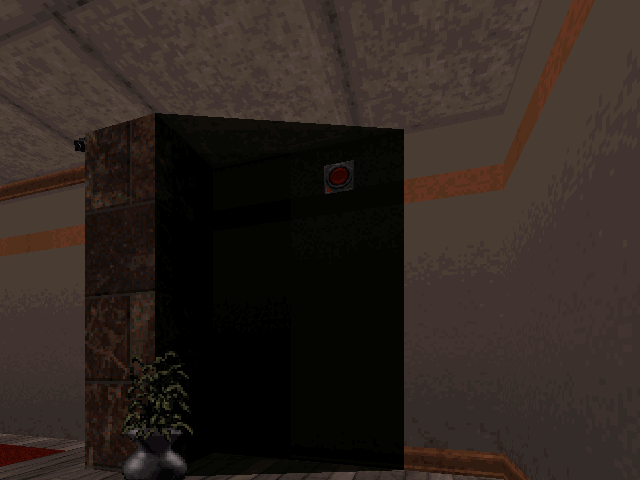 In the bank, keep an eye out for this framed picture. It's another hidden door.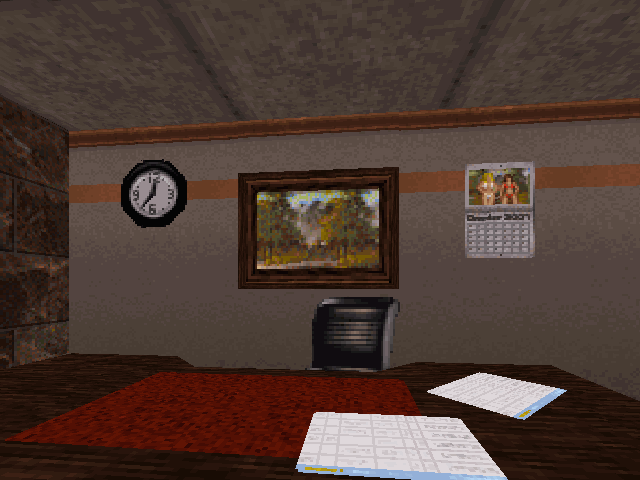 In the gearlock area, find the gamma gear. Twist it anticlockwise to reveal a red crack in the wall. Blow it up to find the final secret place.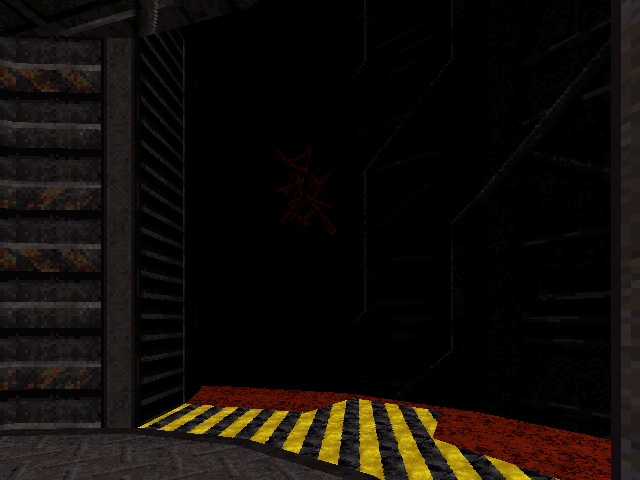 Secret Combinations
This "combination" is easy, provided that you completely ignore the multiswitch which is designed only to confuse you. There are three switches behind the desk near the multiswitch. Each of them opens one of the three doors to the gearlock area. In order from left to right, they open the first, second, and third door. All you have to do is enable all three to gain access to the gearlock area. If you accidentally used the multiswitch already, then you can just read the panel behind it to figure out which doors still need to opened, and use the desk switches to open those remaining doors.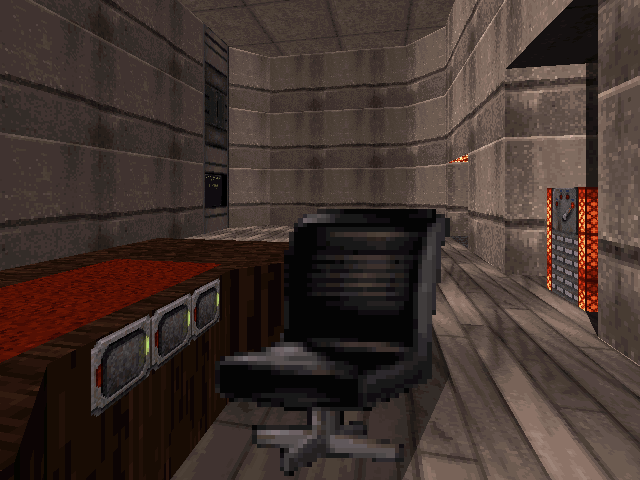 Return to top