Dark Side
Secret Places (7)
The monitor in the central corridor lifts to reveal atomic health.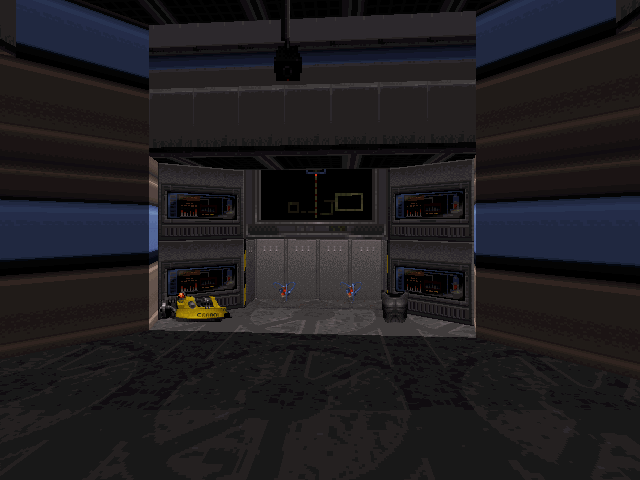 Blow up the crack in the wall by the alpha train entrance.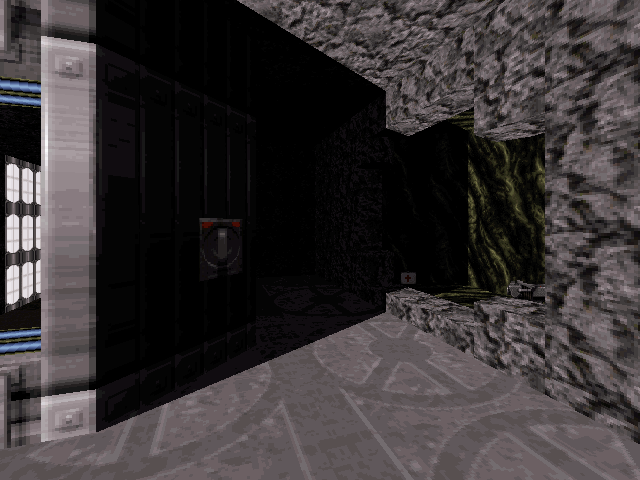 There's a hidden door nearby the water tanks on each side. Explore the area until you reach roughly the center of the secret hallway, then you'll get the "secret place" message.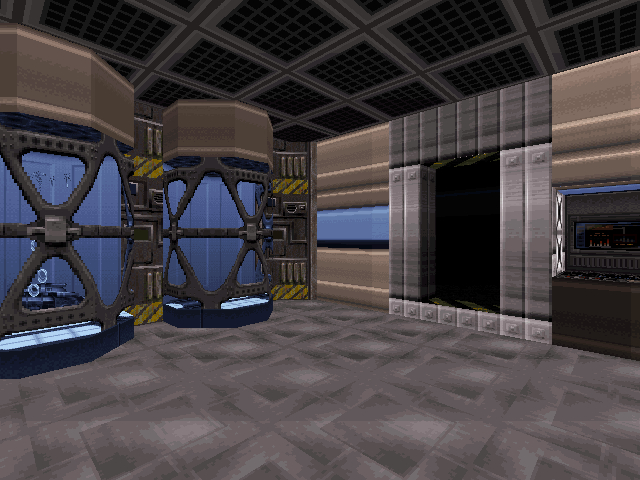 This monitor is by the gamma train entrance.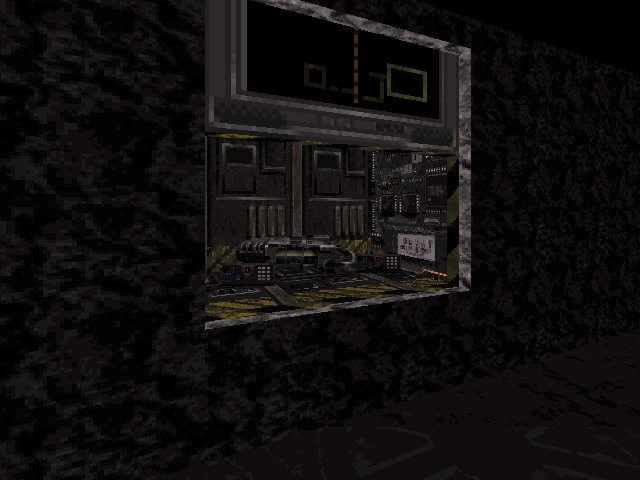 This area is near the enormous rotate-rise bridge in the gamma section. It can be accessed either from there, or from a ventilation shaft preceding it. Blow the crack in the wall to find a secret place.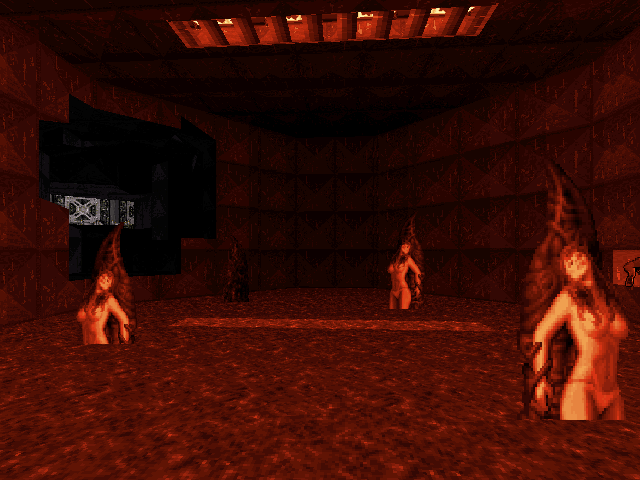 Watch the lights carefully while riding the beta train. The broken one in the image has a very secret place behind it. While riding the train, hang out the door and push towards the wall until you fall into the secret.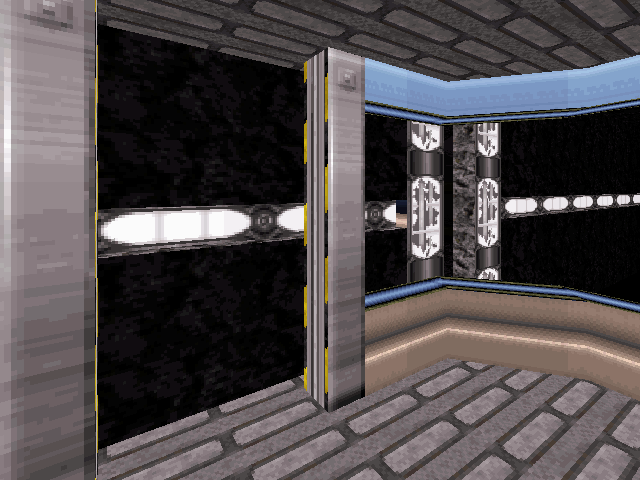 Immediately after exiting the monolith teleporter, turn left and look up to find a crack in the wall. Blow it open to find a secret place and a secret nuke button.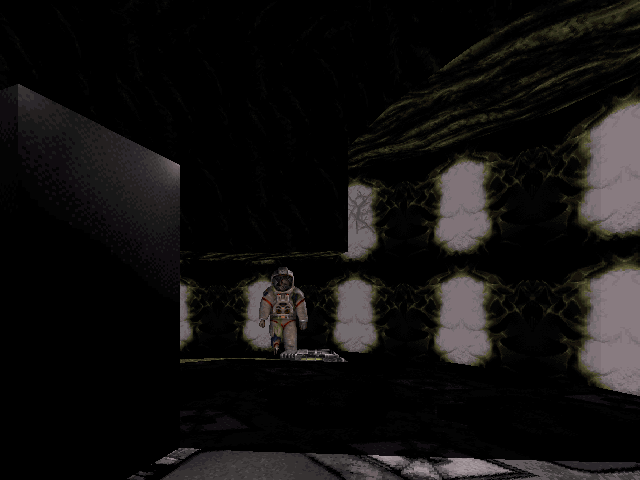 Secret Messages
"Jump in the monolith": On the back of a block near the monolith (nightvision goggles required). Pretty self-explanatory, except by "jump in" the message means "walk in" due to the way teleporters function in the engine. The teleporter is on the side facing the light. It's not a very intuitive design: For years I thought you were supposed to teleport by jumping on top of the monolith, which seemingly works because you are almost certain to accidentally hover over the edge of the teleporting sector and trigger it (a quirk/glitch). The monolith itself is a reference to the movie "2001: A Space Odyssey". Secret Level
The secret level nuke button is hidden in the last secret area. After warping through the monolith, turn left and look up to find a crack in the wall. Blow the crack open and follow the path to find this nuke button. The secret level is Lunatic Fringe.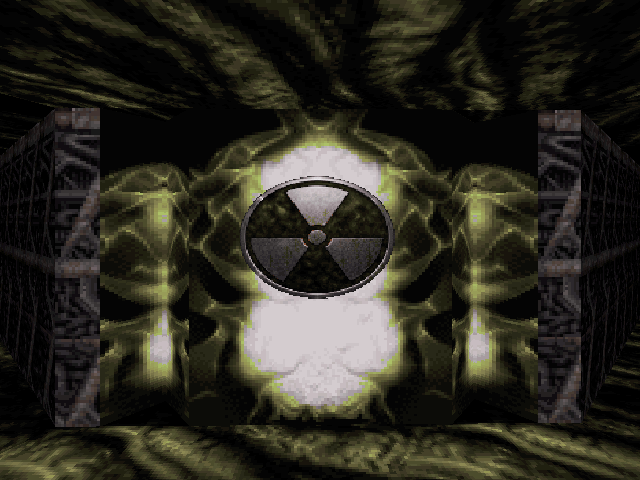 Return to top