Lunar Reactor
Secret Places (7)
This one is very well hidden. Head to the locker room in the crew quarters. Now drop down into the shaft just before the huge lunar chasm area. You should be in the area where you have to flip a switch and run across the water before you get crushed by two moving columns. If you flip the switch and watch the column on the right, you will see a small safe area. Flip the switch and run to that safe area. Once the column returns to its home position, you're safe to explore back there. Press against one of the corners to find a secret place.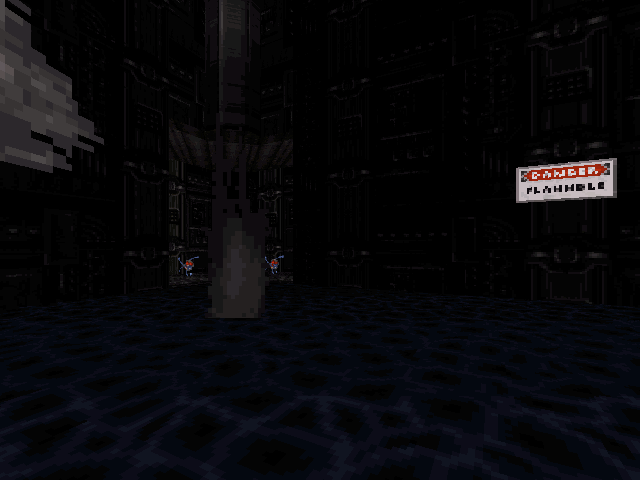 Immediately upon entering the lunar chasm area, turn left and go to the computers. Press against the computers on the right and they will open revealing another secret.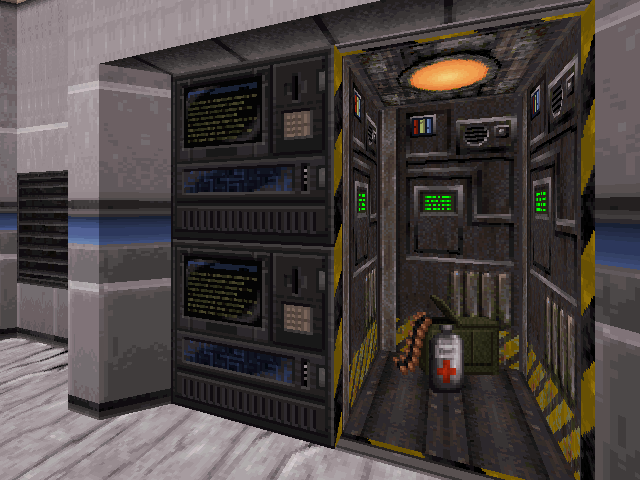 In the lunar chasm, you will notice a blue area below (as shown in the image). There is a secret to the left of this area, deeper in the chasm. Make sure you have at least 50 health. Aim towards the wall on the left side of the image. Run and take a death leap in this direction, and constantly push forward towards the wall. You'll land in the secret cavern (or Duke will die screaming if you missed). There's a Star Wars reference down here, as well as a hidden teleporter (press on the brightly lit wall to find it).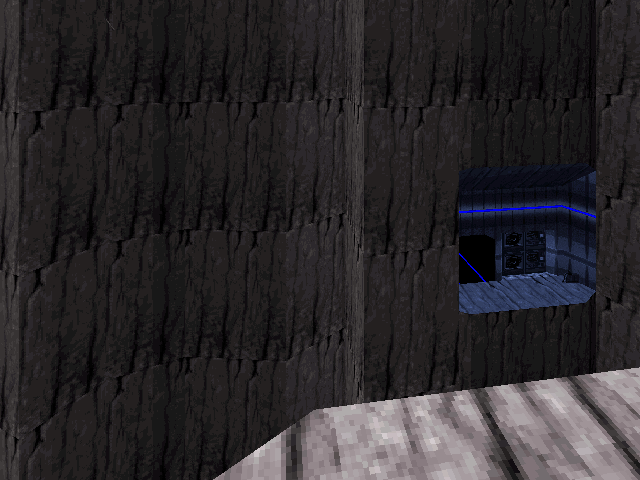 When you arrive at the ventilation bridge spanning across the lunar chasm, shoot the top out to find a small hidden cavern.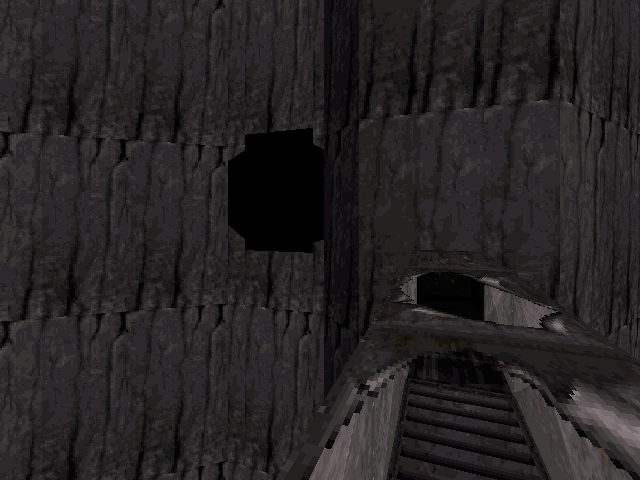 The computer wall to the right of the red access card is actually a secret door.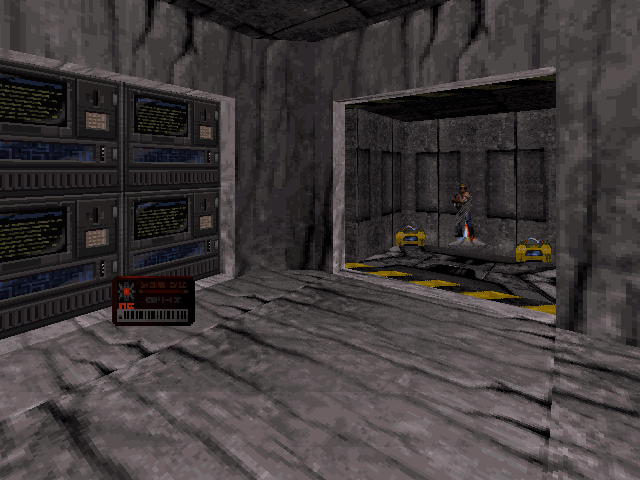 In the lunar reactor room (near the end), there are two secret places. They are behind large columns and hidden in the darkness. When you've found one, the other will be on the opposite end.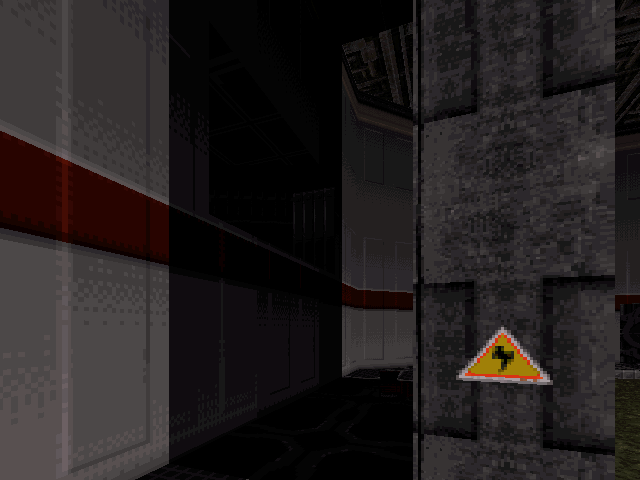 Secret Messages
"Bite me": Found in the leftmost toilet stall.

Return to top