Warp Factor
Secret Places (2)
In my opinion, this is the best secret place in the entire game. At the front of the ship (the area that opens its bay windows to reveal Earth), you'll find a bright part of the outer wall which can be opened (image). You may notice the switch inside. This switch lowers a column on the other side of the room. Press it and run to the opposite side of the room. If you're quick enough you can get behind the column before it rises up again. From here you can take the elevator to the secret place. This secret and the overall contour of the entire level are references to Star Trek.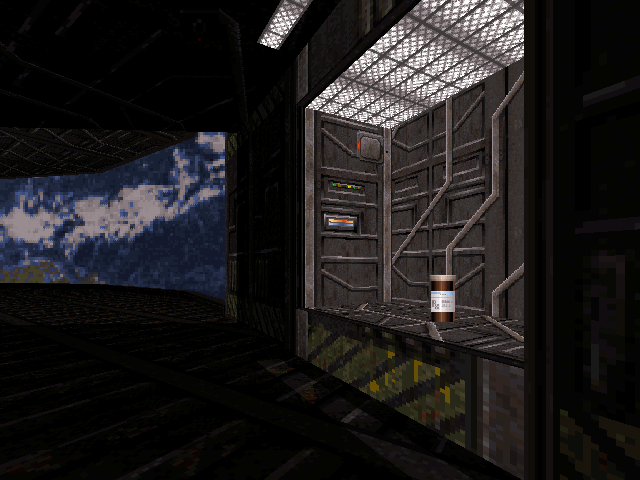 Within the previous secret place, you'll find a computer on a desk. Press it to open "The Really Ready Room" (a humourous reference to Star Trek's "Ready Room"). Go inside, and move to the left side of the counter to get the "secret place" message.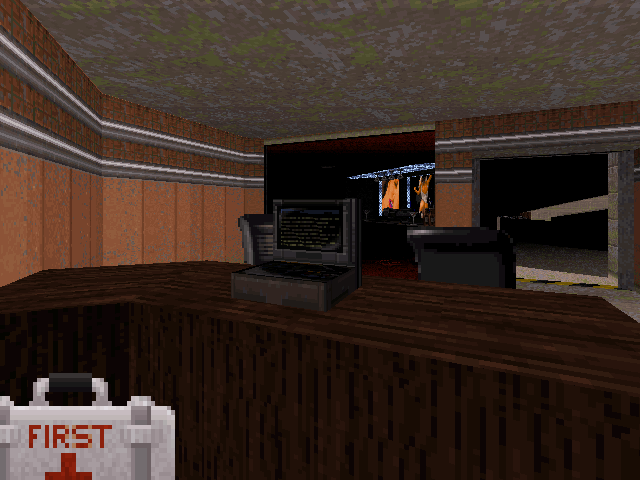 Unofficial Secret Places
Next to one of the elevators near the beginning, there is a hidden door in the wall.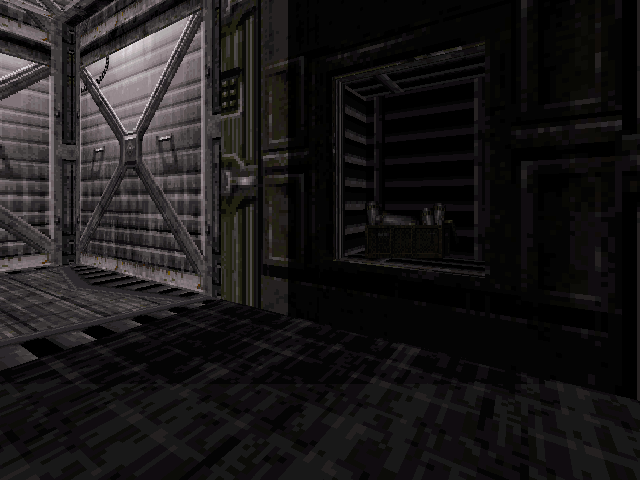 Near the armory canister is another hidden door in the wall.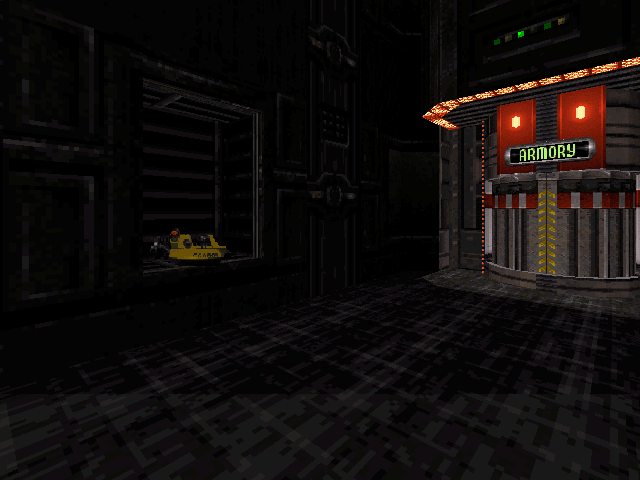 Search around behind this device to find a hidden room containing a shrinker.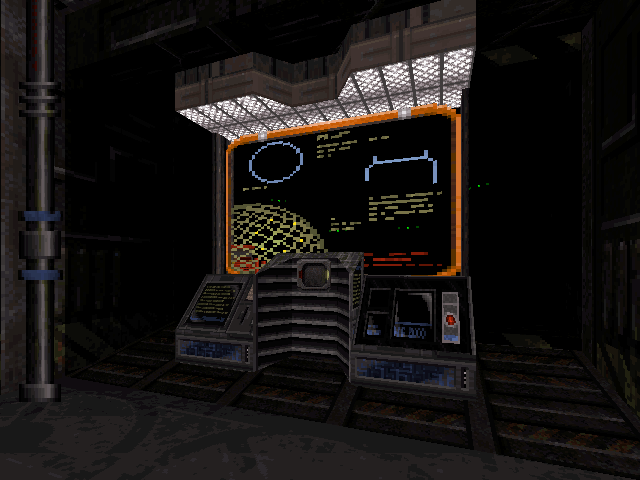 The wall between the curved computer stations can be opened, revealing a holoduke.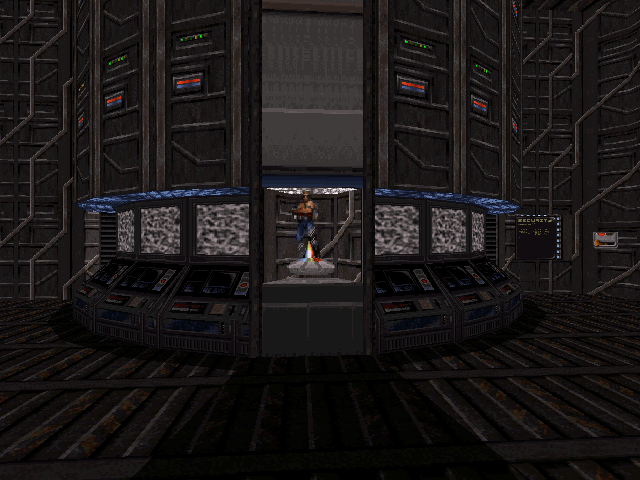 Secret Messages
"Blum Bed Co": Found on the side of the bed in "The Really Ready Room".

Secret Combinations
These combination switches are found in the second red area (after riding the vehicle across space). The correct combination temporarily opens the claw doors protecting the yellow access card.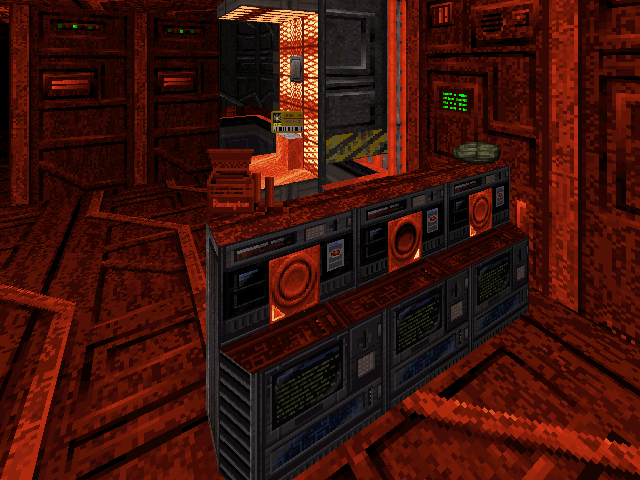 Return to top