Incubator
Secret Places (5)
In the first main room (with the big light switch), press on the suspicious looking door-like texture in the wall beside the computers. There will be a second door behind it, which hides the secrets. The designer accidentally left two sectors tagged, so the player will be credited for two secret places even though it's just one.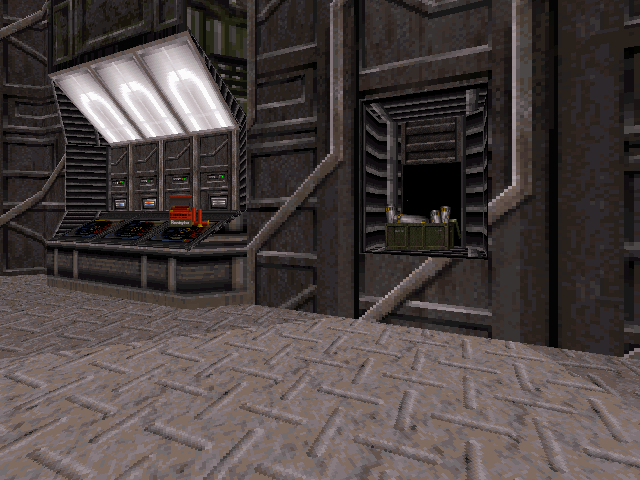 Jump into the "Earth Defense Forces" logo.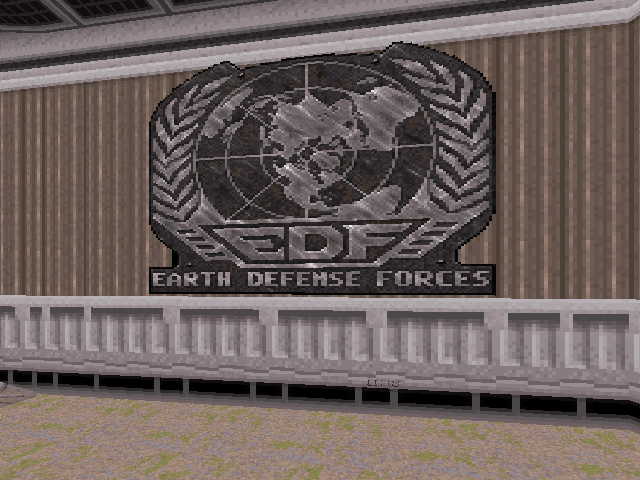 In the first flashing room, look to the left of the computers. One of the walls is actually a door. It's quite easy to find.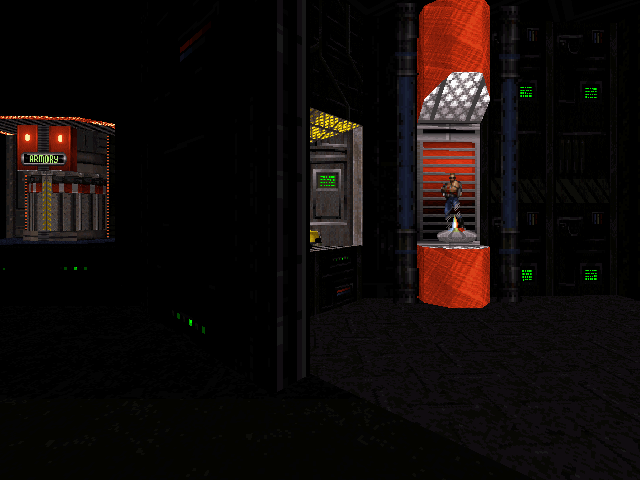 In the second flashing room, open the closet-like structure. The secret is in the dark corner.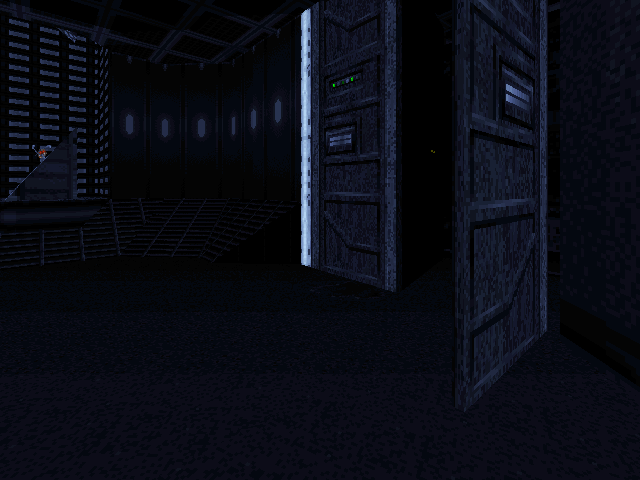 Unofficial Secret Places
There is another suspicious door-like texture in the first main room. It contains nightvision goggles.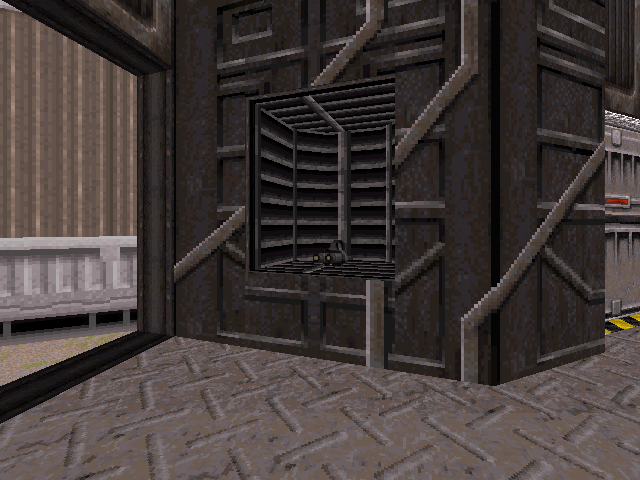 In the final area (covered with slime), use a jetpack to locate the indentation with the gun turret. At the back is a bright texture (as seen in the image). Open it to find a hidden compartment.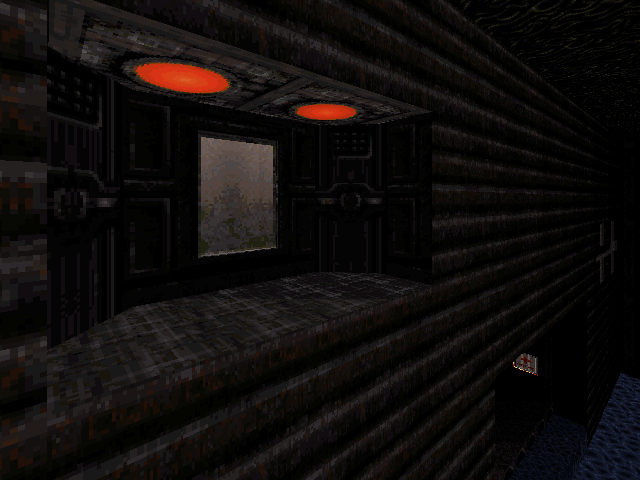 Secret Messages
"1138": Can be seen through the security viewscreen in the first secret place. It appears again in tiny print beneath the EDF logo. It's a reference to George Lucas' first film, "THX 1138".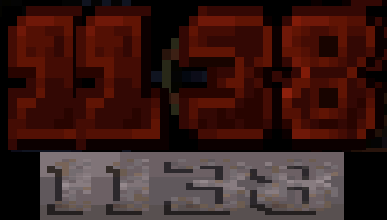 Return to top