The Abyss
This is a very complex and confusing level, so don't expect paragraph-length descriptions. Examine the images closely. I've tried to include as much background in the snapshots as possible without making the actual secret indistinguishable.
Secret Places (6)
I think this area is easily recognizable (especially with the enormous firepit). Press against the wall on the left to open a secret door and find some steroids. Oddly enough, this was the secret I had the most trouble finding.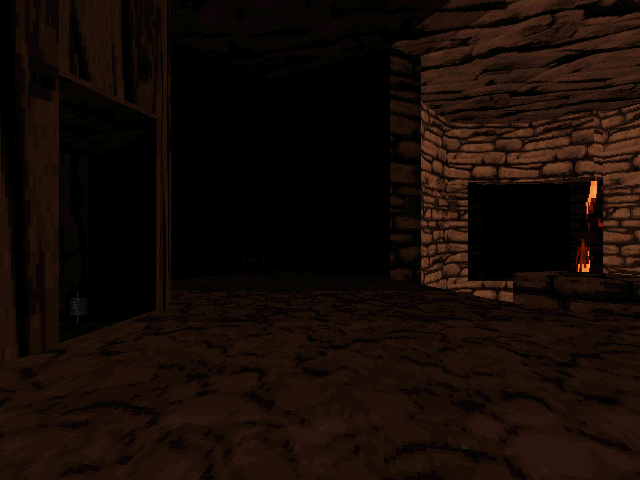 This is the same firepit as seen in the previous image. To find the secret place, step into the fire.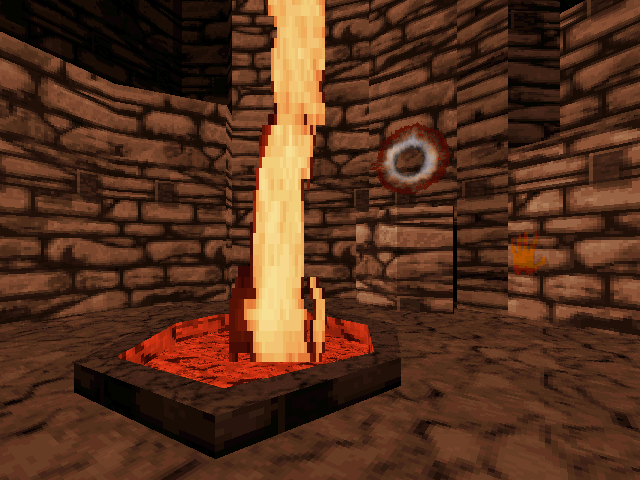 Within the aforementioned secret place, find the stepping stone as shown in the image. Use it to jump up to the nook containing the RPG ammo (which counts as a secret place because clearly it was difficult to find).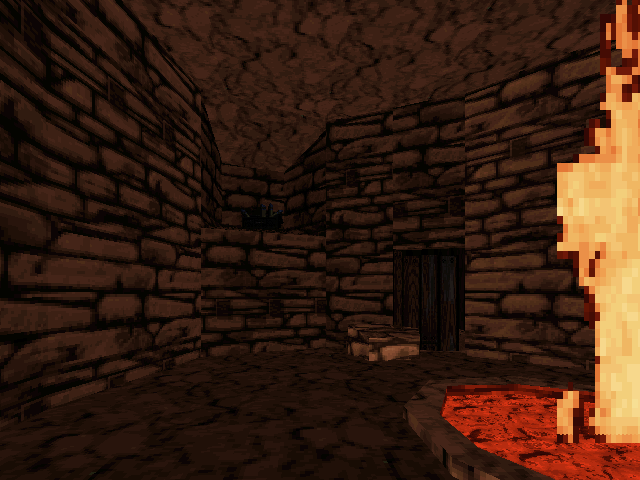 Once inside the volcano, travel deep inside until you can't go any further. You should see a small cluster of lavafalls. Between the two lavafalls on the left is a handprint. Press it to open the left lavafall area, which contains a secret place and a barely noticeable secret message.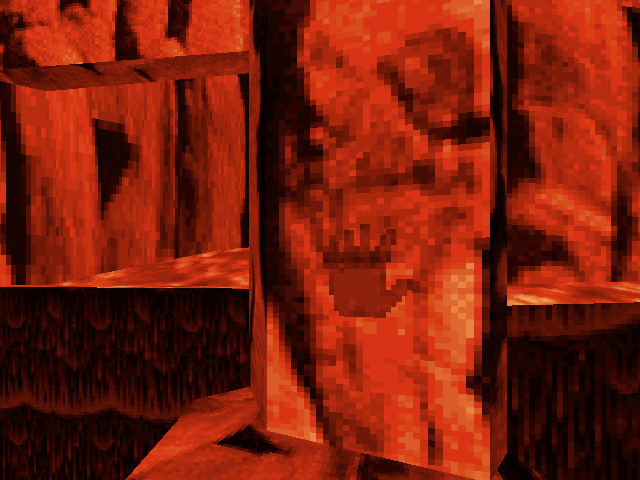 Search around nearby the cluster of lavafalls and you'll find a crack. Blow it open and then follow the passage. The secret place is near the exit of the passage (which leads outside close to the beginning of the level).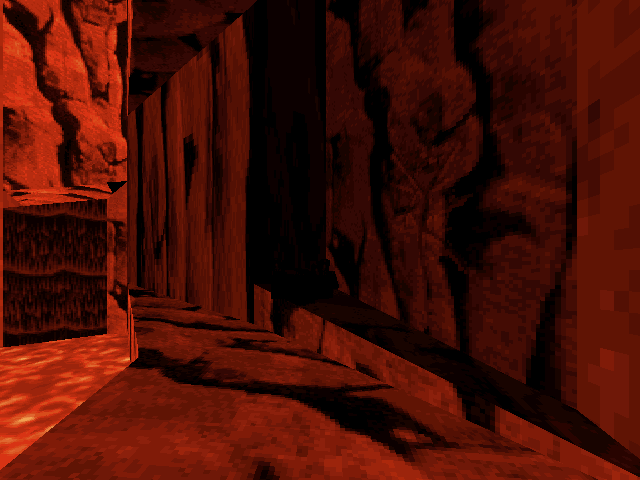 Just outside the entrance of the mothership, there is a secret place. Press against the wall in the area shown in the image.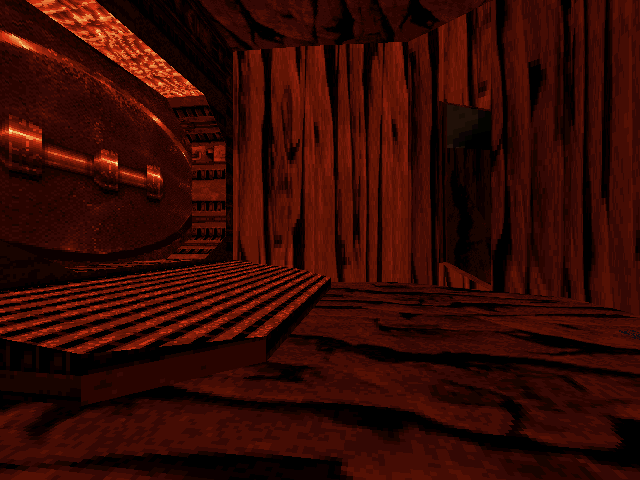 Unofficial Secret Places
You can't miss the fountain, it's probably the only sign of blue you'll see in the entire level. You can hop through it to find a hidden area. I can see why this doesn't count.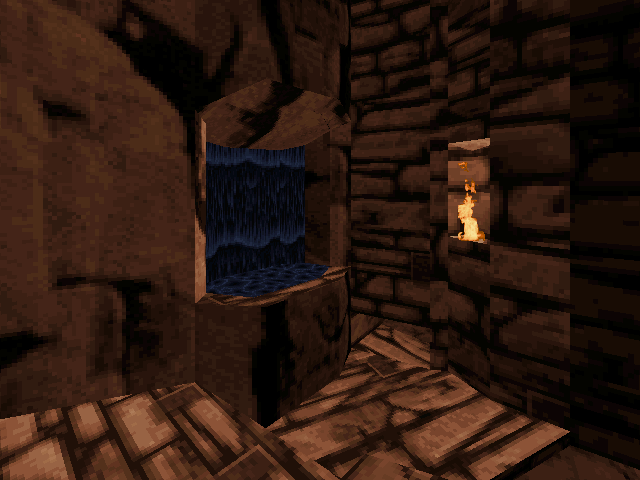 You drop past these two areas when you jump into the abyss. You have to circle around the pre-Battlelord room first to activate two touchplates. Then you can find your way up to these.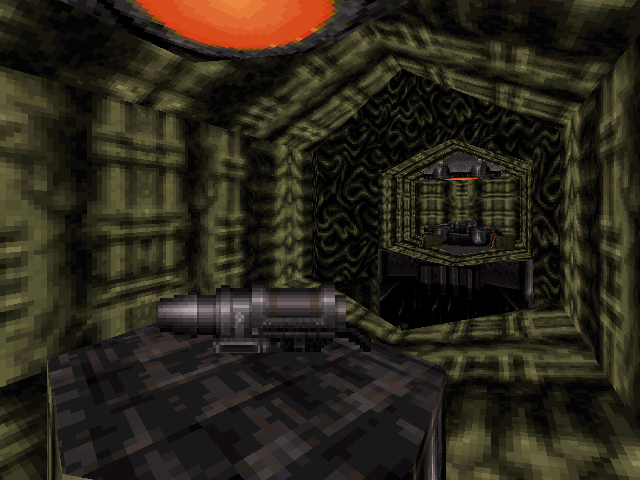 Secret Messages
"Go with the flow": In the cave beyond the blue access card gate (nightvision goggles required). This refers to the acid river current, which carries you to a small stash of goodies.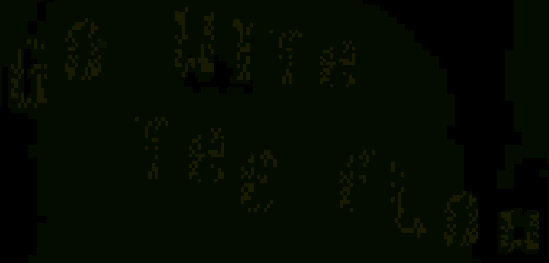 "You're not supposed to be here - Levelord": Hidden within the area that the automatic shrinker fires from (jetpack required).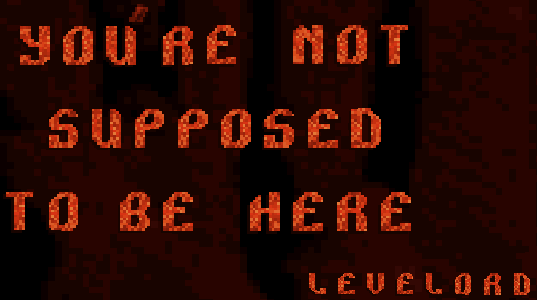 "SUYT" (Show Us Your Tits): It can be seen in the secret place behind the lavafalls (with the dancing babe). It's almost completely transparent.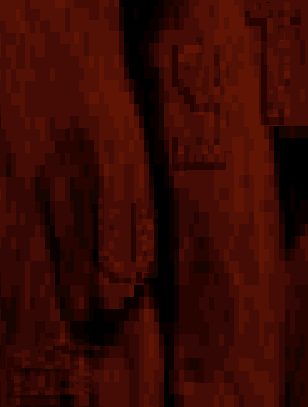 "Dopefish Lives": It's down near the lava where the mothership has crashed (jetpack required). This refers to a character that originated from the Commander Keen series, and apparently has developed a cult following and mythology in its dopey wake.

Return to top