Red Light District
Secret Places (8)
In the "Forbidden Videos & Books" store, go behind the cash register area and jump on top of the shelves. Walk over to the corner and press on it. It's right across from the security screen.
In the "Forbidden Videos & Books" store, one of the shelves can be opened like a swinging door.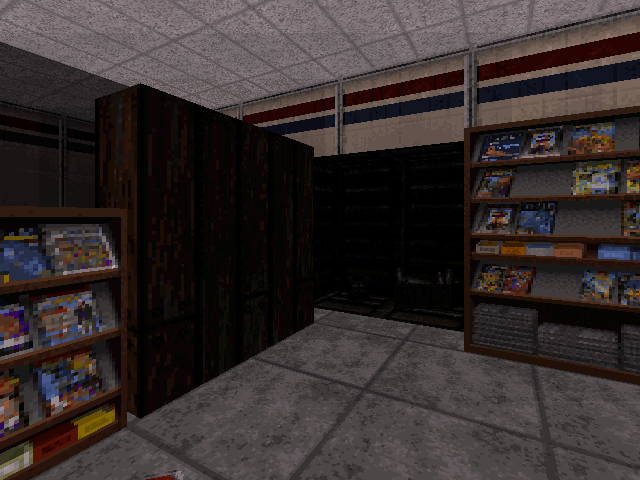 Again in the "Forbidden Videos & Books" store, unlock the combination switch door (activate the first and third switches). There's a secret passage in the dark hallway, to the right of the elevator. If you follow this dark pathway you'll find a secret area.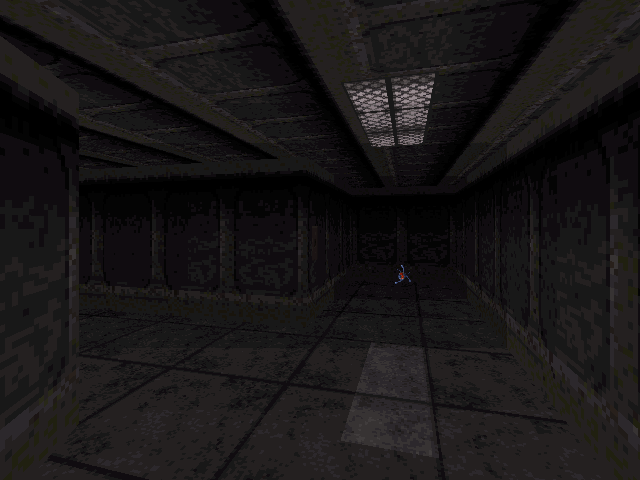 Head to the washroom nearby the pool table area. Smash the toilet, and step up against the wall behind it. The message "unlocked" will appear. You can now open the wall and find a secret sewer area. There is also an alternative sewer entrance to this area in the ruins of the exploding building: You can use an explosive to destroy the sewer lid and then jump down to the secret area. The downside to this alternative is that you cannot unlock the hidden toilet stall door from behind. If you were to use the alternative route and then waste your jetpack, you would be stranded with no way out.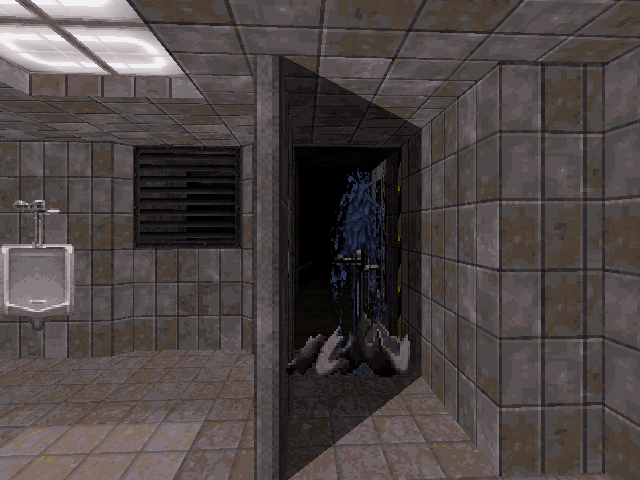 Upon entering the stripclub, you'll find a couch on the left side of the room. When you step onto this couch, a secret compartment opens on the opposite end of the club. Be quick about it, it won't stay open for long.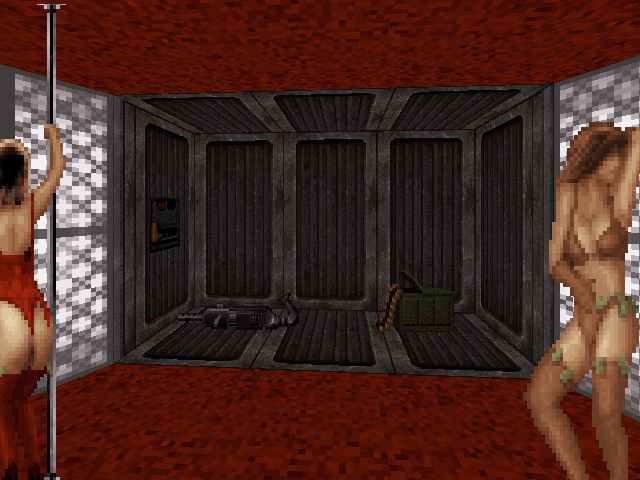 In the stripclub, you'll find a vent grating on the right side of the room. Smash it and use the tables to jump into it. I'm not sure why this is considered a secret place, since there is no other legitimate way to finish the level without going through this ventilation shaft.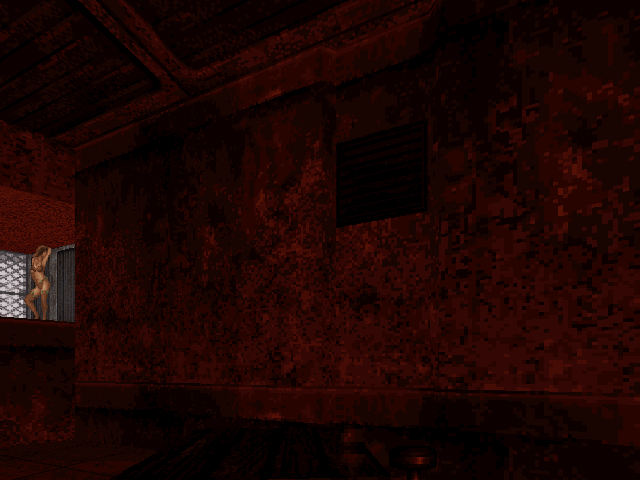 This one is above and beside the switch that opens the stripclub curtains. It's not very well hidden. Use either a jetpack or some skilled strafe-jumping to reach it.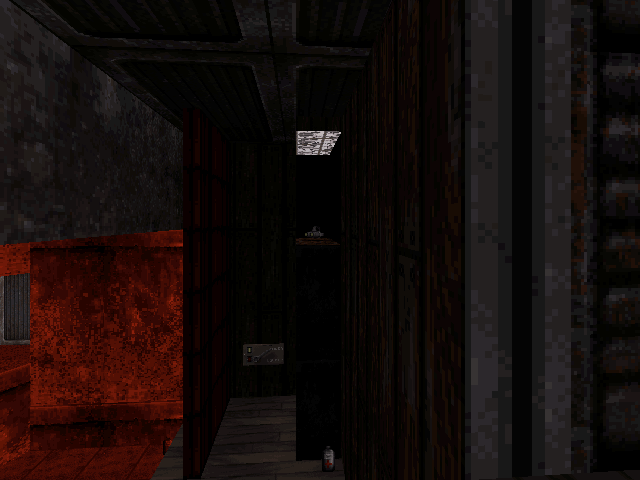 Near the end of the level, you'll notice a brightly lit wall between some boxes. Press on it to open the last secret place.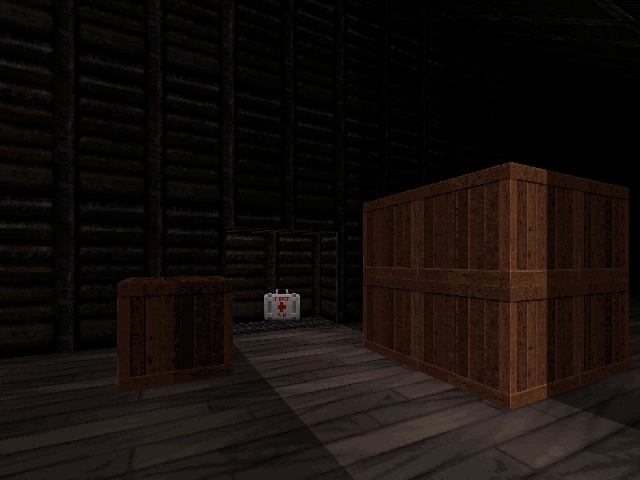 Unofficial Secret Places
In the washroom of the "Forbidden Videos & Books" store, press the hand-dryer. A small compartment containing nightvision goggles is revealed.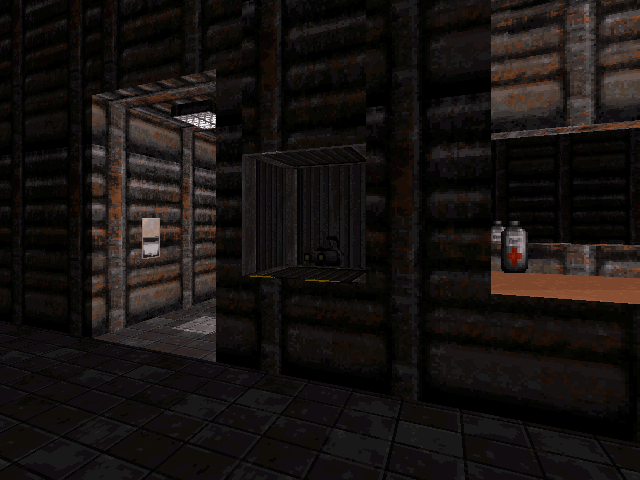 Secret Combinations
These combination switches are found in the "Forbidden Videos & Books" store. The correct combination unlocks the red door.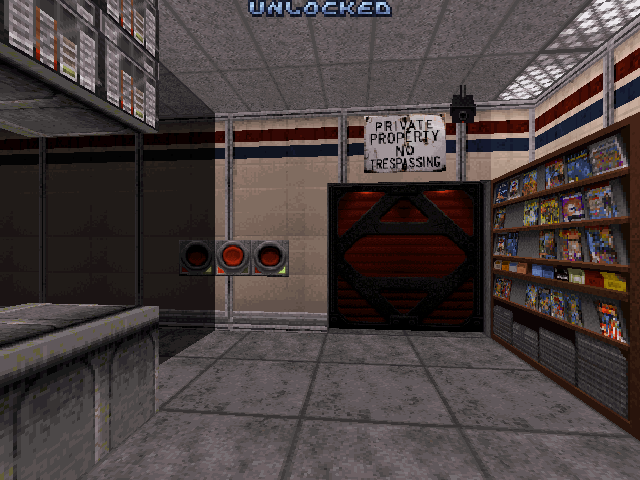 These combination switches will be available after unlocking the blue access switch. The correct combination yields a demolition switch for the nearby condemned building. My brother has informed me that you can also press the demolition switch from the backside (through the wall) without entering the combination at all!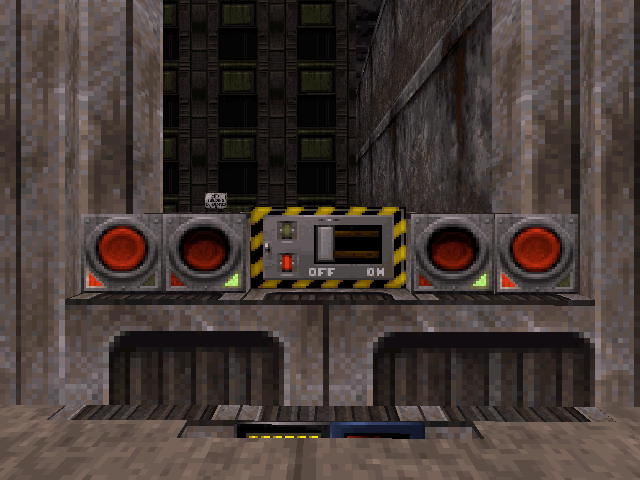 Return to top